"Deb Hunt and David Grossman have contributed a very important work to the whole field of career management for all professional knowledge workers." – Guy St. Clair, President, SMR International and Knowledge Strategy Specialist, Columbia University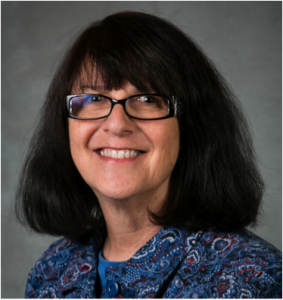 Deb Hunt, MLS, ECMp
is Library Director at the Mechanic's Institute, www.milibrary.org, a vibrant intellectual and cultural center serving the entire San Francisco Bay Area. The Institute serves its members with a large general-interest circulating and research library, the oldest chess club in the United States, and an active program of literary and cultural events. Membership is open to the public.
Deb is Principal of  Information Edge,  www.information-edge.com, which specializes in enterprise, document and digital asset management, knowledge services, research and analysis, and library design and automation. In addition to her MLS, Deb is a certified Enterprise Content Management Practitioner and believes that learning never stops.
Deb was SLA's 2013 (international) President. Her presidential theme was "Transform Knowledge and Expertise into Strategic Value". She is an active member of the Association of Independent Information Professionals (AIIP). She has authored numerous articles, presented at many conferences, and has received several professional awards.
Deb is co-presenting through several associations and organizations "Expanding Your Career Potential" and "Knowledge Management/Knowledge Services", both multi-part webinar series that has been very successful internationally.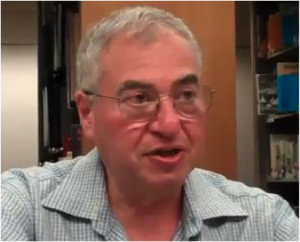 David Grossman, MLS, MBA is presently an on-call, substitute, part-time, Reference Librarian in the San Francisco Bay area.  David's current work venues include the Berkeley Public Library, the Belvedere-Tiburon Library, the San Rafael Public Library, the Marin County Free Library and the Dominican University Library.
Previously, David was a Reference Librarian and served as the History Room Librarian in the Lucretia Little History Room at the Mill Valley Public Library (California), where he initiated and managed a project to construct a local, electronic archive with a workforce of 35 library interns and volunteer docents from the community.  This project included digitizing, indexing and cataloging thousands of photographs, maps, oral histories, newspaper articles, letters, books and other printed information to be searchable and accessible to the public on the Internet.
David has more than four decades of experience in a variety of traditional and non-traditional library/information professional roles.  Much of his career has been spent building, managing, marketing and selling online systems and databases for publishers, airlines and other businesses.  David helped several major international airlines develop online information retrieval and electronic commerce systems that allow millions of travelers to book trips and manage their frequent traveler accounts via the Internet.
David has also been a professional journalist, authoring a column called "Business Traveler" for USA Today.com and "What's Next" for Searcher magazine.  David's articles have also appeared in The Boston Herald, ABC News.com, Air Transport News, Airlines International magazine and the print edition of USA Today.
David holds a BA degree in Journalism and an MLS from the University of Michigan, in addition to an MBA from the Kellogg Graduate School of Management at Northwestern University.
Why we wrote this book
The Librarian's Skillbook is based on the authors' award winning "Expand Your Career Potential" workshop series, which has inspired and energized thousands of librarians, information professionals, knowledge workers and students worldwide through webinars hosted by local, regional and global library and information professional associations.
"Deb and David deliver a perspective informed by experience and wrapped in wit, wisdom, and practical advice." – Stephen Abram, CEO/ED at Federation for Ontario Public Libraries, and Managing Partner at Lighthouse Consulting Inc.